Josh Wallman Memorial Lecture / Zeiss Young Investigator Award
Dr. Jason C. S. Yam is Associate Professor at the Department of Ophthalmology and Visual Sciences of Chinese University of Hong Kong (CUHK), Head of Pediatric Ophthalmology and Strabismus service at Hong Kong Eye Hospital, Head of Ophthalmology Service at Hong Kong Children's Hospital, and Director of the CUHK Jockey Club Myopia Prevention Programme. He joined CUHK in 2013 under the mentorship of Professors Calvin Pang and Clement Tham. He has contributed >100 publications and is the principal investigator of research grants and external funding of >USD 14 million. He is the Principal Investigator of the Low-concentration Atropine for Myopia Progression (LAMP) study, which contributes to the treatment protocol of low concentration atropine from 0.05% to 0.01% for myopia control with effects on a) concentration dependence, b) age dependence, c) biometric parameters, d) choroidal thickening, and e) longer term treatment efficacy and rebound. He is also PI of Hong Kong Children Eye Study, an epidemiological cohort of >30,000 children and their parents for genotyping and longitudinal phenotyping. He has received numerous awards, including Asia Pacific Academy of Ophthalmology Nakajima Award (2019), Ten Outstanding Young Persons Award in Hong Kong (2019), and Hong Kong Humanity Award (2021).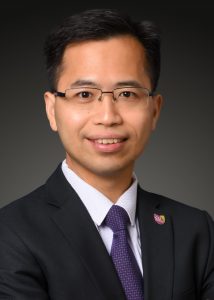 Chew Sek-Jin Memorial Lecture
Dr. Joan Bailey-Wilson is a tenured Senior Investigator, Head of the Statistical Genetics Section and co-Chief of the Computational and Statistical Genomics Branch at the National Human Genome Research Institute (NHGRI), National Institutes of Health (NIH) in Baltimore, Maryland.
Dr. Bailey-Wilson received her Ph.D. in Medical Genetics with a minor in Biomathematics from the graduate program of Indiana University at the medical center in Indianapolis, Indiana in 1981. She then completed a post-doctoral fellowship at Louisiana State University Medical Center (LSUMC) under the mentorship of Dr. Robert C. Elston, where she performed segregation and linkage studies of breast, lung, and colorectal cancer at a time when the importance of genes to cancer risk was still being hotly debated, providing strong evidence that inherited genetic variation was involved in risk of these cancers. She joined the faculty of the Department of Biometry and Genetics at LSUMC in 1982 as an Assistant Professor, where she remained through promotion to Professor. During her tenure at LSUMC, Dr. Bailey-Wilson was fortunate enough to collaborate with Creighton's own Dr. Henry Lynch on early studies of breast and colorectal cancer. She joined the faculty of the Intramural Research Program of NHGRI in 1995 and rose to the position of Co-Branch Chief in 2006. She has been responsible for linkage and association studies of many cancers and complex traits. She has been involved in the identification of high-risk variants for prostate cancer (RNASEL, EphB2, HOXB13), lung cancer (RGS17, PARK2), the first germline high-risk variant for carcinoid tumor (IPMK) as well as identification of regions that likely harbor other genetic variants involved in these and other cancers. Her current research interests include identification and understanding of genetic variants that increase risk of cancers and other complex disorders such as Chiari malformation, oral clefts and myopia. She also is involved in development of new statistical methods and their implementation in usable software, with a current emphasis on machine learning methods.
Dr. Bailey-Wilson is an American Board of Medical Genetics Board-Certified Ph.D. medical geneticist. She has received several honors and awards, is a member of numerous professional organizations, is Past-President of the International Genetic Epidemiology Society and is well published in peer-reviewed journals.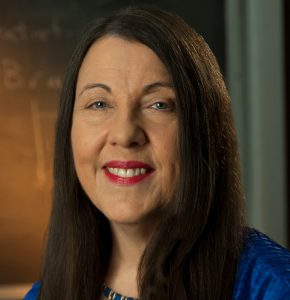 Announcement Final Keynote speaker
It is with great pleasure to announce our third and final key note speaker for IMC 2022. Prof. dr. Diederik Gommers is head of the dept. Intensive Care at the Earsmus Medical Center in Rotterdam. During the COVID-19 pandemic he was member of the Outbreak Management Team. In March 2020 he suddenly became a discussion partner of the Dutch cabinet and a celebrity who was able to explain about the COVID crisis in plain language.
He has been involved in making important choices around establishing national lockdowns. In his key note lecture, he will learn uw how the lockdowns in the Netherlands came about, how health risks were weighted, how best to inform the public about this and how to create political support. And above all, how do we stray true to our scientific vision and mission.