The Abstract submission is now closed!
All submitted abstracts will now be reviewed by the program committee and all authors will be notified in July 2022.
If you have any questions regarding the abstract submission please contact the Conference Secretariat at imc@congressbydesign.com.
Call for Papers: Special Issue of Ophthalmic and Physiological Optics to feature papers presented at the International Myopia Conference (IMC), Rotterdam, 4-7 September 2022
A special issue of the journal Ophthalmic and Physiological Optics (OPO) will feature papers presented at the 2022 International Myopia Conference. This special issue, projected to be published in May 2023, provides the opportunity for your work to appear alongside papers with a similar subject matter, ensuring exposure to a wide audience of vision researchers. OPO is a leading international interdisciplinary journal that addresses basic and applied questions pertinent to contemporary research in vision science and optometry. Past special issues of OPO have included a number of important and highly cited papers.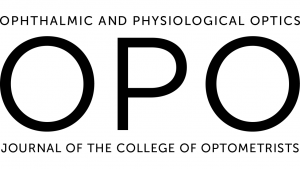 Topics may include, but are not limited to:
• Myopia around the world
• Risk profiles
• Myopia complications
• Optical interventions
• Accommodation and binocular vision
• Smartphone use and near work
• Imaging and biometry
• Pharmacological interventions
• Genetics
• Animal models
• Public health
• Experimental models
Guest Editors: To be determined
Deadline for submissions: 15th October, 2022
Submission process:
Submissions open 1st June 2022. All manuscripts will be peer reviewed and submissions must be made through ScholarOne at https://mc.manuscriptcentral.com/opo. Please indicate in the cover letter that your paper is being submitted in consideration for this special issue. The Author Guidelines and format for manuscripts may be found at the journal's website: https://onlinelibrary.wiley.com/page/journal/14751313/homepage/forauthors.html
If you have any questions please contact the Editor-in-Chief, Professor Mark Rosenfield at opo@sunyopt.edu.